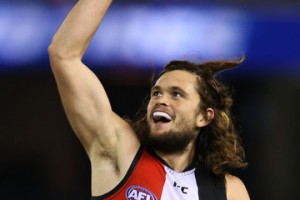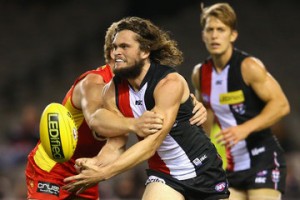 Shenton was pick No.30 in the 2012 Rookie Draft.
After coming to the Saints as a forward, Shenton made a name for himself as a hard-running defender who regularly accumulated 20-plus disposals per game.
His excellent form was rewarded with a debut against the Gold Coast in round 22, 2013 and he didn't look out of place in the Saints convincing victory. After a break out 2014 Cam will be looking to cement his place in within the team as they march up the ladder.