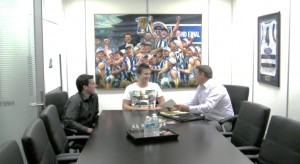 Negotiating contracts is probably the most important part of the management process. Free agency is now a big part of the game and it is very important that your management team knows where you stand in the free agency market.
Security of a longer term deal and the prospect of enhanced opportunities at AFL level are important to players these days and it is important to have a management team that understands where you stand at your current club and what other options are available to you.
As we are exclusive to AFL player management, Macs Sports knows the industry inside out. With many years of experience understanding the industry values, we are always able to deliver to best possible outcome for our clients, ensuring their needs are met.