Brett Deledio – Richmond Football Club/GWS 2005 – Current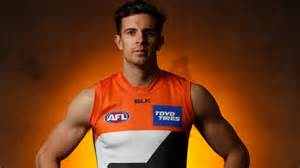 Choosing a management team is a difficult decision and it's one that I didn't take lightly. Making the choice of Macs Sports to be my management company was what I felt was the best fit for me.
A lot of the companies offer very similar things but I always felt with Macca that he gave me something that the other companies couldn't, in that, they had a lot of numbers and I felt like I'd just be another number in their company whereas Macca has always made me feel like if I ever need to give him a call he'll answer and he'll also always give me good advice and direction with what I need to do, not only with my playing career but also with what I'm doing with my finances and investments and generally just someone there who I know I can always talk to and trust.
It turns out now that he's actually become a good mate of mine and I'm sure our relationship will continue long after my playing days are over.
So I suppose all that's left to say is sign on with Macs Sports.
Sharon & Paul Kolodjashnij – Parents of Kade & Jake Kolodjashnij – Drafted to Gold Coast Football Club and Geelong Football Club in 2013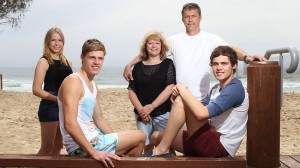 We met Anthony McConville from Macs Sports when he visited our home in Tasmania early in 2013. We instantly found a connection and both Jake and Kade felt comfortable with his down to earth approach. It was a unanimous decision to select Macs Sports to manage both Jake and Kade.
Since signing with Macs Sports, Anthony and the team have been very supportive and informative. They always kept in touch with the boys throughout the 2013 NAB U/18 Championships.
When Jake and Kade were drafted Anthony helped Jake and Kade with their banking needs, budgets, and phone accounts. Anthony and the team also organised for Jake to purchase his own car, setting up the car loan and finding the vehicle.
Anthony is always on hand with any issues and have been very generous with his time. We have enjoyed catching up with Anthony for meals and chats when he has been in Tasmania and when we have been on the mainland.
We highly recommend Macs Sports.
Clint Bartram – Melbourne Football Club 2006 – 2012
I was approached by several management companies and I suppose the first thing you look for is trust and to have the confidence that you're going to be looked after and that was something that I certainly valued when I met Anthony and have valued for the 9 year relationship since.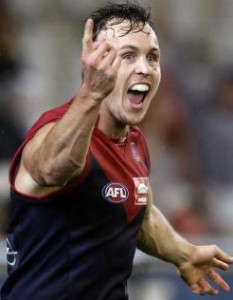 You get promised a lot of things when you're a young junior and to actually be followed up on all things such as, financial due diligence, contracts being sorted, making sure you have interests outside of football and something that you're really passionate about has been something that Anthony has helped me with immensely.
I unfortunately lost my father in 2009 and Anthony has been able to fill that void where if I ever need to talk to someone or needed some advice and guidance he was always there.
Trust is obviously a big thing when you're looking for a manager. Try fill many different voids in your life and for me, having been through the system and knowing how other management groups operate through speaking with other players and seeing what level of relationship they have with their manager I can thoroughly say that Macs Sports is well and truly one of the best management firms out there. I've loved my time there and will continue to be great mates with the people there and I look forward to working with the company further in the future.